We think cake tastes even better when it's raising money for the vital work of Red Cross.
It's deliciously simple. When you enjoy a slice of cake and a cuppa at a Big Cake Bake event the money raised will help connect more people to their strengths, each other and to the things we all need to build good lives.
Your Big Cake Bake will support some of these important programs:
Community hubs for people in regional Australia
Phone calls to people who are living alone and socially isolated
Support for newly arrived migrants and people seeking asylum to settle safely into their new communities
Read on to see how you'll be making the world better, one bite at a time.
Help people like Susan provide comfort and connection
Susan has been a volunteer with Red Cross for over 10 years. She's helped during arguably some of the most traumatic events in Australia's recent history – and this experience means she understands how important connection is for people going through a difficult time.
For the last few months, Susan has been providing comfort and support to people feeling isolated by COVID-19 by making daily phone calls from her home. "We are a nice friendly voice coming from a safe place saying, 'How are you, we care for you, how can we help you?'" she says. "It brings a layer of normalcy into their lives - just having a lovely chat and a laugh."
When you get together with friends, family and colleagues this October you could be helping bring comfort and connection to people feeling isolated.
$30
could help Red Cross volunteers reach out to two Australian families after a disaster, in-person or on the phone.
$80
could help us make a phone call each day for a month to someone who's living alone or isolated.

Vital support for families seeking safety
Abdi is a Red Cross emergency relief team leader, helping to provide support to people seeking safety, who are trying to make a life in a new country with little money and none of the social support available to others. "When you give food to a person who hasn't eaten for a couple of days…or someone who has children and doesn't have enough to feed them…that's making a lot of difference to those people," he says.
The team provides emergency cash grants, help with crisis accommodation, access to healthcare and support to find a job.
When you fundraise this October, you're providing support that can help people to meet their basic needs, so they can use their strength and resilience to build a new life.
$30
could provide a public transport card to a newly arrived migrant to help them get to job interviews and medical appointments.

$90
could provide groceries to a recently arrived refugee family in Australia, helping them to start their new lives in safety.
Spark community connections for people like Asho
Asho is the first person to arrive at the Ceduna Community Hub every weekday. He's a friendly and familiar face to the other volunteers, workers and visitors to the Hub, and as a local, plays an important role in providing support to those who need it. "I love doing it, love helping other people out," he says. "I had a bloke a couple of days ago, come in stressed out and I sat him out the back and said…"What's going on?" Because they feel comfortable talking to me and I just calmed him down just like that. "If you ever want to talk, just come in, I'll be here every day.""
The Hub connects people from all walks of life. It provides a range of services, from community outreach promoting safety and wellbeing, to supporting people in the justice system, helping learner drivers get experience on the road, and transport around town.
Your Big Cake Bake event can help us run regional community hubs, providing practical help and social connection.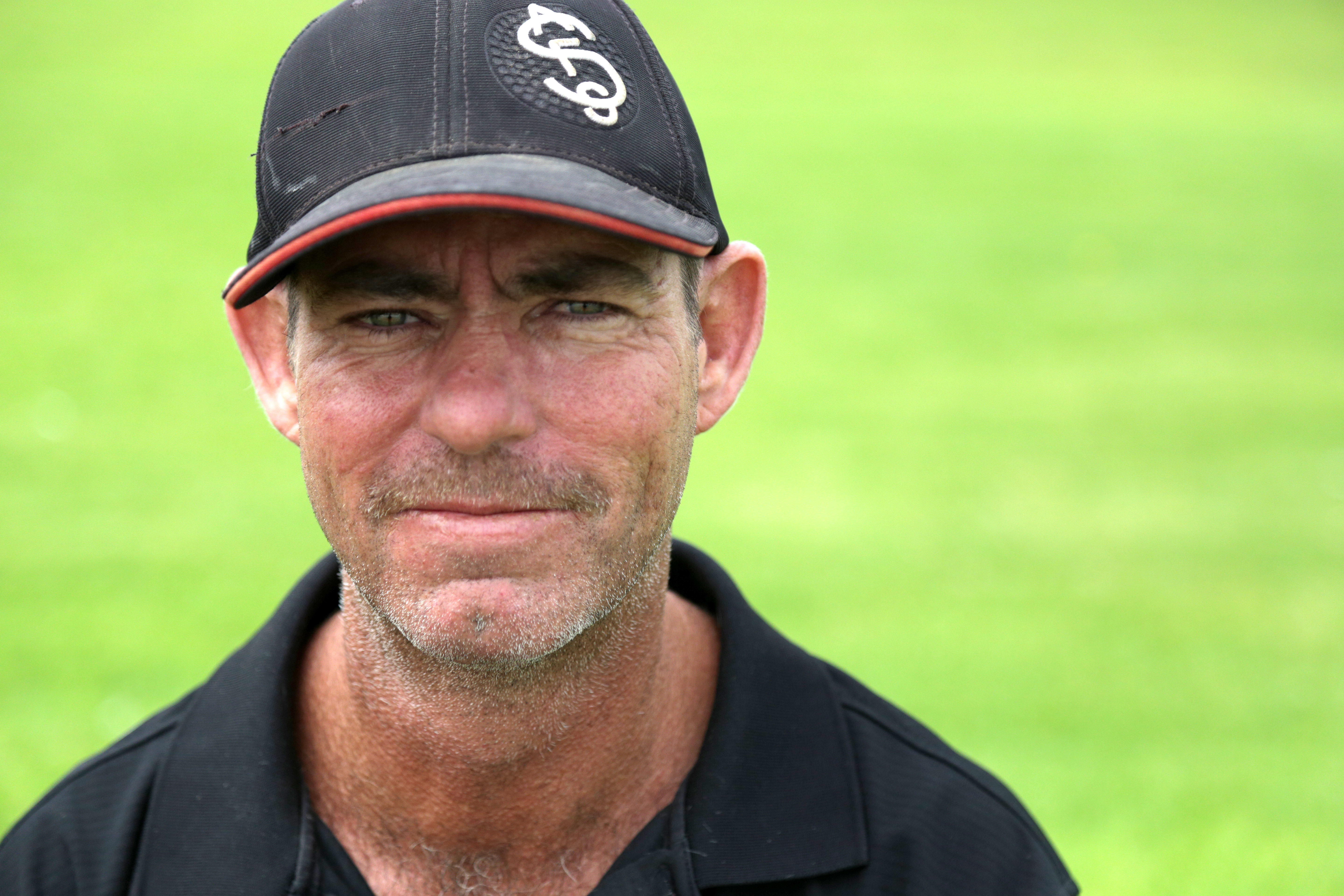 $20
could help to train a Red Cross volunteer in Psychological First Aid, so they can support people facing hardship.

$120
could connect someone who is isolated with a Red Cross volunteer for a month.